Regular price
₱1,499
Sale price
₱750
Unit price
per
Sale
Sold out
Get a whiter and brighter smile, on the go. Carefully designed and clinically proven to get you whiter teeth.
Easiest way to whiten teeth

PAP+ formula (No peroxide)

No tooth sensitivity, no gum irritation
Inclusions

Each sachet is good for one application (1 upper strip, 1 lower strip)
Each box contains 14 sachets (14 upper strips, 14 lower strips)
Share
View full details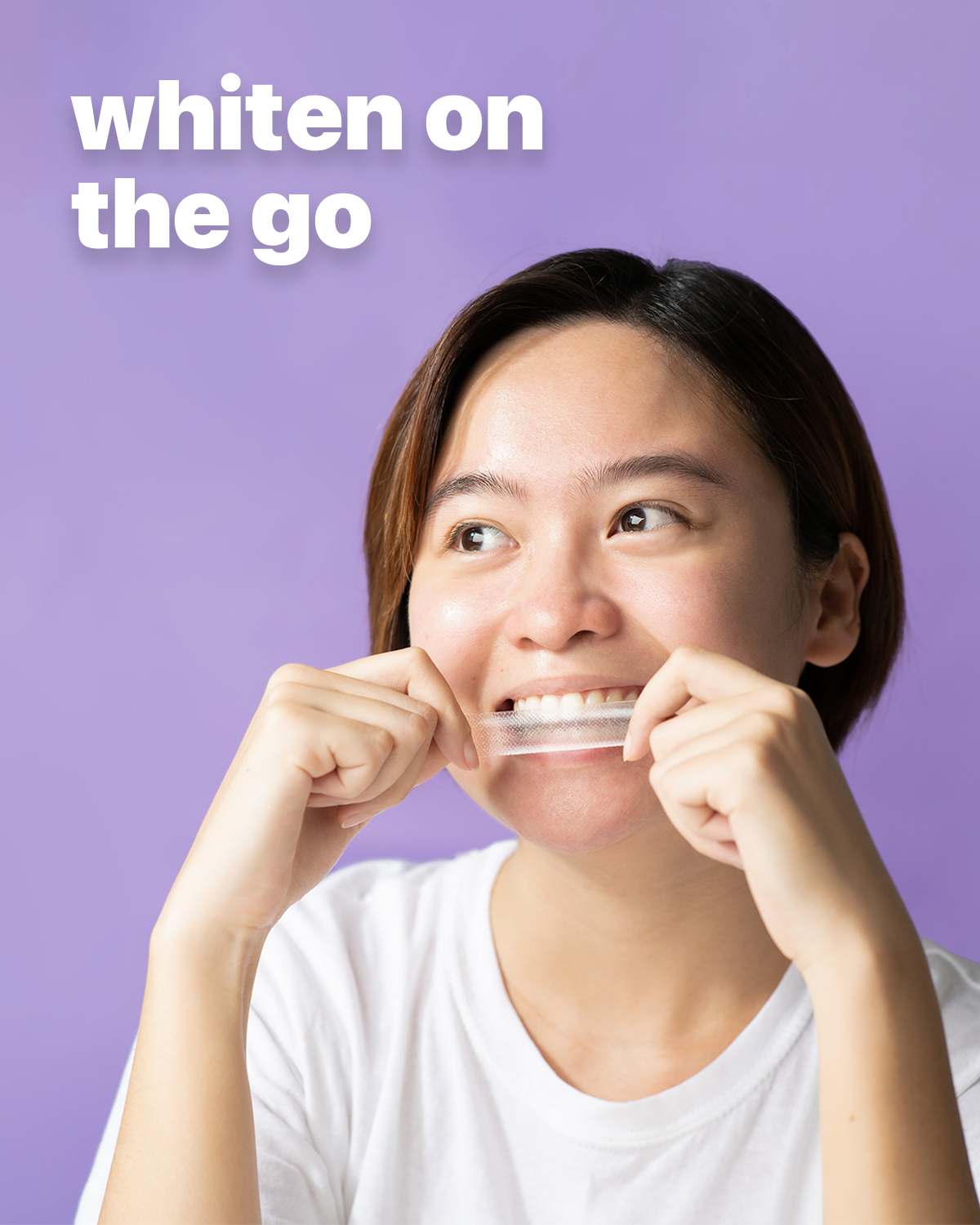 Whiter teeth on the move
Made so you can whiten while you live your life. The Holo Strips cling to your teeth well so you can dance silly, laugh loud, and even drink water while your teeth get whiter.
Key ingredients ⚡
Phthalimidoperoxycaproicacid (PAP)

Clinically proven to whiten teeth effectively. No tooth sensitivity. No pain. No gum irritation. Peroxide-free.

Hydroxyapatite

One of your teeth's building blocks. Restores and protects your enamel, and replaces lost minerals from your teeth.

Potassium Citrate

Prevents and protects against tooth sensitivity. Reduces any pre-existing sensitivity.
Collapsible content
How and when should I use Holo Strips?

Dry teeth thoroughly. Peel strips from backing liner. Apply the sticky side to your teeth. Press strip down firmly and fold over back teeth to secure. Remove strips after 30 minutes, and rinse mouth with water. Use Holo Strips as often as needed.
Good to Know

Vegan, Cruelty-Free, No pain, No sensitivity, Peroxide-free, No gum irritation, Removes stains from coffee, tea, smoking
Full Ingredients List

Glycerin, Water, Polyvinylpyrrolidone, Ethylcellulose, Alcohol, Sodium Polyacrylate, Phthalimidoperoxycaproic Acid (PAP), Xylitol, Potassium Citrate, Hydroxyapatite, Rebaudioside A, Menthol, Sodium Citrate, Xanthan Gum, PVM/MA Copolymer, C12-15 Pareth-3.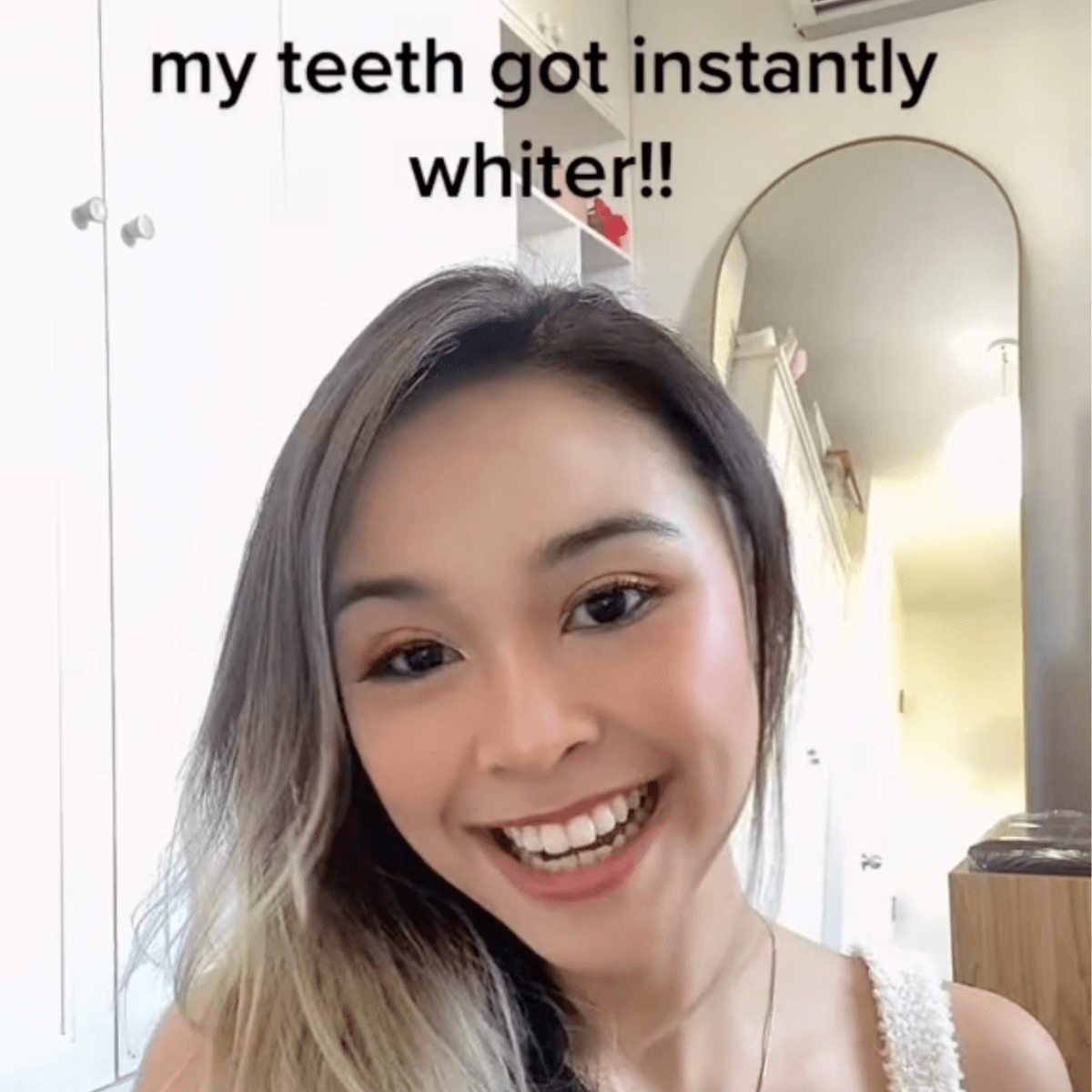 Strip stains away
The most convenient way to whiten. Just apply for 30 minutes, and live your life.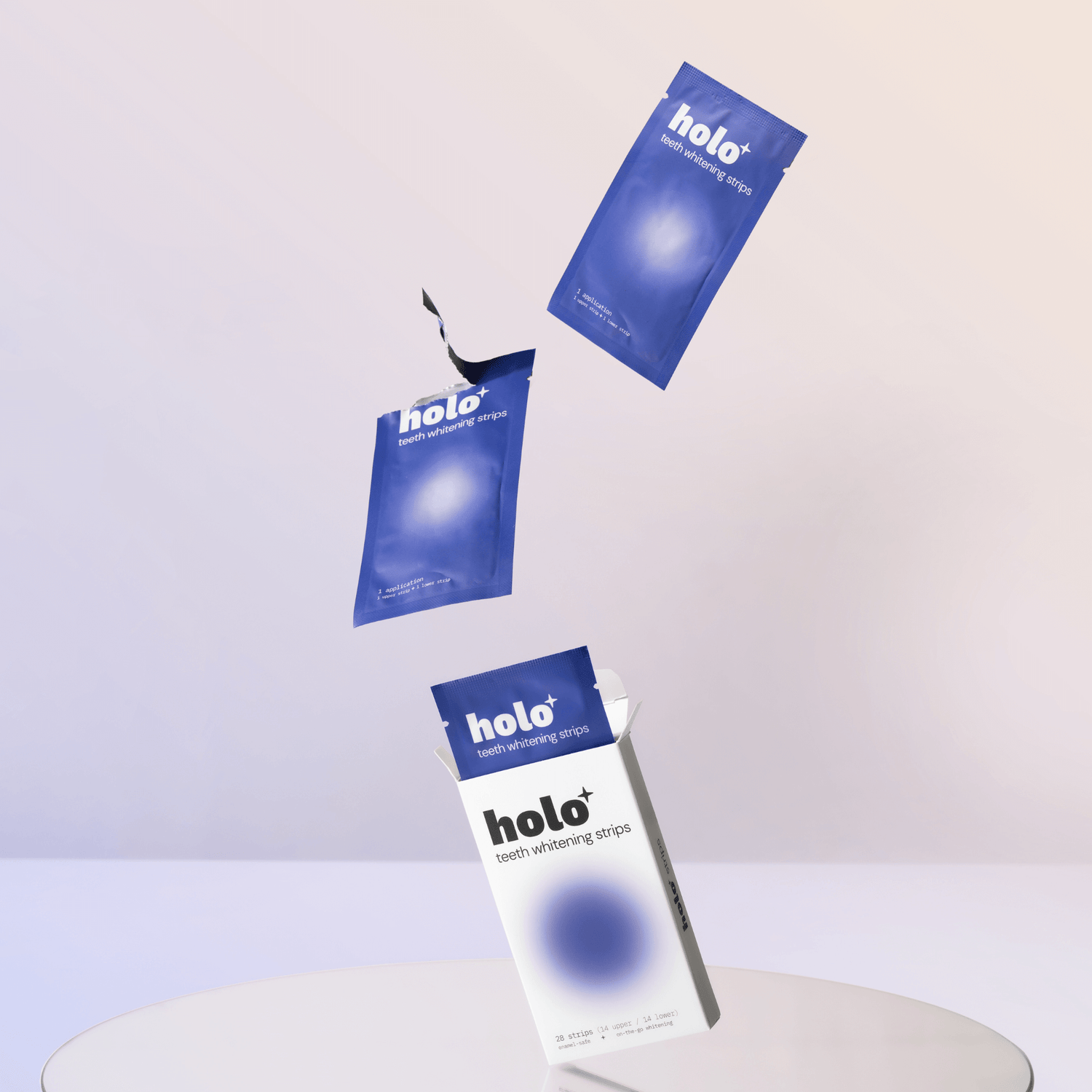 Strips WITHOUT the sensitivity
Not going to name names, but we know other strips that give us intense sensitivity. Our PAP formula whitens and remineralizes your teeth, without any tooth sensitivity.
Got questions? We've got answers
What's the difference between the Holo Kit and the Holo Strips?

Both the Holo Teeth Whitening Kit and the Holo Teeth Whitening Strips are effective options for achieving a brighter smile. The main difference between the two is the speed of results.

If you're looking for quicker results, we recommend using the Holo Teeth Whitening Kit. Our Kit includes an LED mouthpiece and a potent whitening gel that can help you achieve noticeable results in a shorter amount of time. If you're always on the go, or prefer a more convenient option, the Holo Teeth Whitening Strips may be a better fit. These strips can be applied easily to your teeth, and while the results may come in more slowly than with the Holo Kit, consistent use of the strips can still help to brighten your smile over time.
How long does it take to see results with the Holo Strips?

Results may vary from person to person when using the Holo Teeth Whitening Strips, but we've seen many customers achieve great results with consistent use. Some may see a difference after just one use, while others may require 3-4 uses to notice a change.

To achieve the best possible results, we recommend using the strips for 14 consecutive days. With regular use, you can expect to see a brighter, whiter smile.
Can I use Holo Strips while using the Holo Kit?

Yes, you can definitely use Holo Strips with the Holo Kit. We recommend having no more than 1 whitening session per day. Many of our customers use the Holo Strips for touch-ups or maintenance.
How long does the whitening effect of the Holo Strips last?

After whitening with Holo Strips, you can expect your maximum whiteness to last for about 2-3 weeks without maintenance. Over time, our teeth naturally stain due to factors like the foods and drinks we consume, as well as our age. To maintain your results, we recommend using the strips as needed. You may use the strips whenever you'd like to give your smile a boost again.