"if you're looking to upgrade your self-care regimen, Holo is definitely the way to go."

"It's perfect for people like me who don't really have a lot of "beauty routines" and are looking for something simple, quick, and effective."

"Holo Teeth Whitening Kit is like a dental clinic whitening experience in a box."
smile care is important.
Holo prioritizes you and science. It's all about what actually works, and what you'll love. We make intuitive, uncomplicated products designed to upgrade your confidence.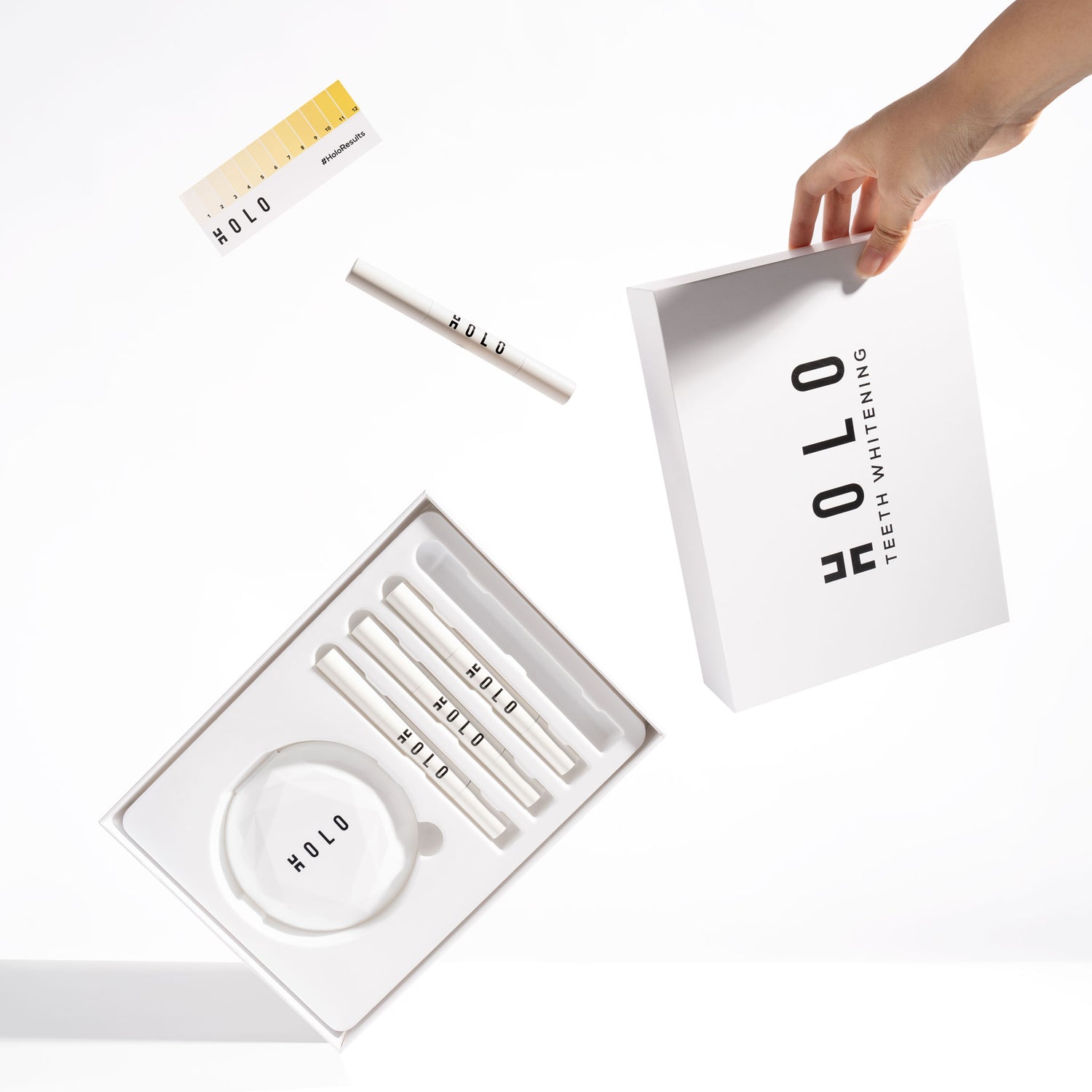 holo teeth whitening kit
whitens and brightens teeth safely and painlessly. removes years worth of teeth stains in just 1 week.
SHOP NOW
recommended by dentists

FDA approved. science-backed. effective, safe, and sensitivity-free.

thousands of happy customers

relied on by thousands worldwide to keep their teeth whiter and brighter.

cruelty-free & vegan friendly

we make sure everything is kind to you and to nature.
real reviews from real people
Leila A.

"I'm very happy I finally tried HOLO! Simple and easy to use, it slips right into my nightly routine 🤍"

SEE MORE REVIEWS

Arthur T.

"I just finished my fifth session, and the result is already so good! It's completely sensitivity-free."

SEE MORE REVIEWS

Wanda C.

"It really gives you results! I love this, I'm obsessed with it! I did not experience any teeth sensitivity, I get to eat whatever food that I want, and I didn't have to avoid coffee."

SEE MORE REVIEWS